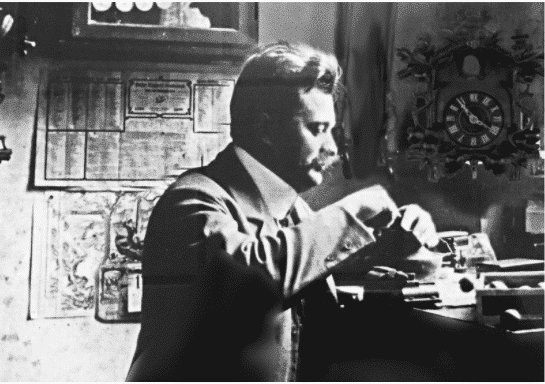 ---
In the middle of the last century, a hard-working and technically gifted watchmaker in the Black Forest invested all of his knowledge and work in the development, assembly and repair of pocket and wristwatches.
---
In doing so, Carl von Zeyten made a name for himself that stretched far beyond Eisenbach. He lived his dream, a dream of perfect mechanical clockwork. Over the following years, the travelling watchmaker visited many workshops, which helped him expand his knowledge and expertise. CvZ quickly realised that certain, very specific materials were suitable for springs and balance wheels, in order to ensure continuous and precise timekeeping. Later, he used his experiences to hand assemble a number of watches for curated customers who appreciated hand-crafted watchmaking.
His quality standard was always to improve the clocks he built. His dream began to live and could be passed on to future generations. A few years ago this tradition was reconsidered and a classically timeless watch collection was created without losing sight of the original.  The bearer of a Carl v. Zeyten watch receives an original and immediately recognises that it is a quality timepiece. Every owner of a CvZ watch holds a piece of a dream come true in their hands.
The CvZ name lives on
Unique and sophisticated. The CvZ name ensures a quality time piece to last a lifetime.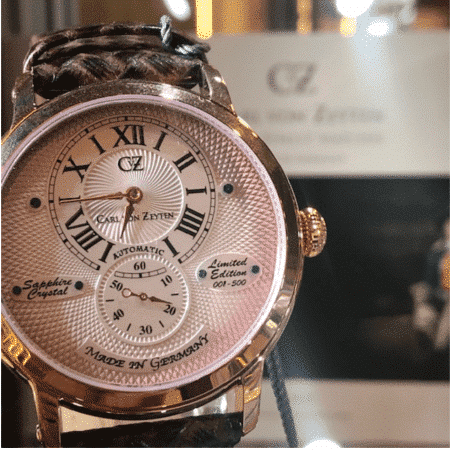 ---
HOW ARE CVZ WATCHES MADE?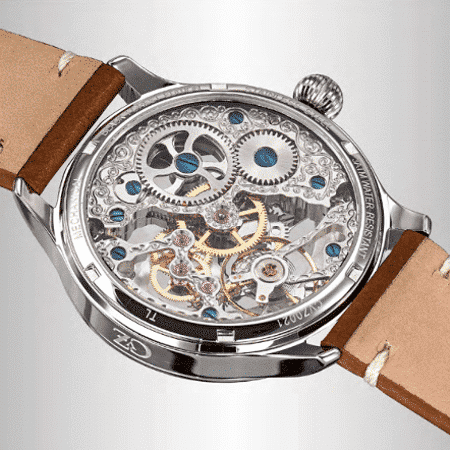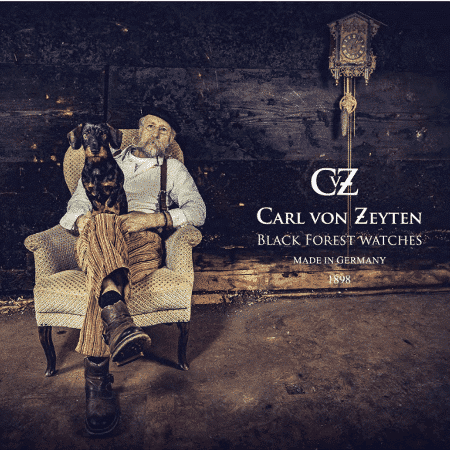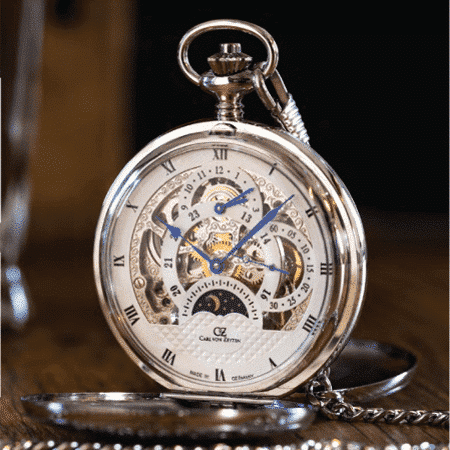 ---
CvZ watches come in a few different styles:
---
Tourbillon - LIMITED EDITION
This LIMITED EDITION CvZ watch is one of only 10 made and features an Orbital Double Tourbillon (pronounced TOUR bee ohn).
In horology terms, a tourbillon increases the accuracy of  a watch and is generally showcased on the top.  They are found in the more high-end watches.
One of the challenging issues watchmakers face, is the effects that gravity plays on the movement of a watch. A tourbillon holds certain parts of the watch in a rotating cage, which counteracts the adverse effects of gravity in certain positions, which in turn greatly helps with the watches overall accuracy.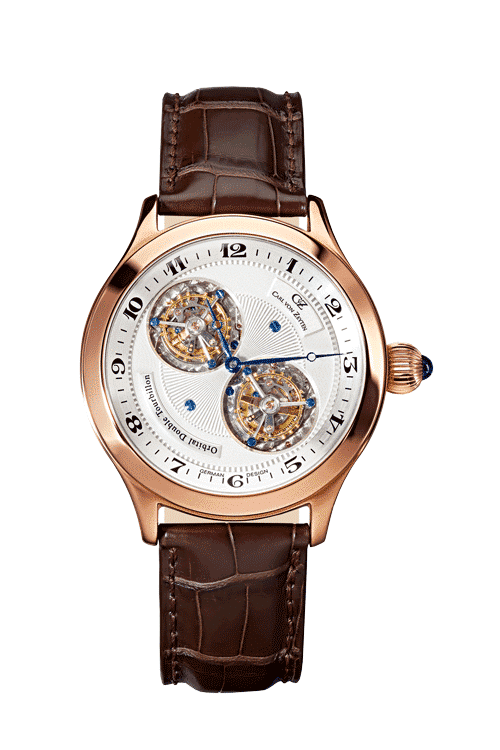 The French word Tourbillon means 'Whirlwind', which is an accurate description when you look at how it moves in a spiral action.
The Tourbillon was invented in 1795 by Abraham-Louis Breguet amongst his many other revolutionary watch devices.  Many Breguet watches therefore often feature tourbillons.
For more information on the LIMITED EDITION CvZ Tourbillon Watch, contact us HERE: